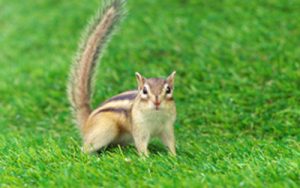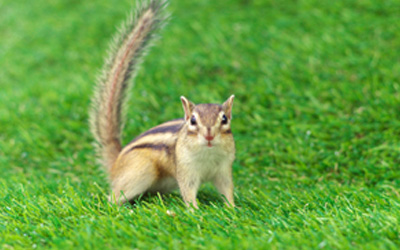 The chipmunks look much like squirrels and belongs to the family of furry rodents. They are omnivores who are responsible for eating away the fruits and young plants and the worse effect is they cause structural damages. Probably, these chipmunks make their homes in the yards of your homes. One can see them near the stonewalls, patios and in gardens. Yet like rodents, they are also responsible for causing major diseases to humans. In order to maintain your yard's integrity, you must find a good way to get rid of these unwanted creatures.
Some of the useful ways that helps in the prevention of the chipmunks:
Remove Potential Food Sources: The key to eliminating the chipmunks is to remove all the potential food sources from the yard. These sources include berries, nuts, fruits as well as your pet food. One must perform a regular activity of removing food sources and garbage away from the yard. This technique will help you in controlling the arrival of chipmunks. You can also go for wildlife control services to remove them permanently.
Remove The Shelters: One must perform the activity of cleaning of the yard on the regular basis such as removal of the piles of debris. Most probably, chipmunks easily get an easy place to hide and cause destruction in the yard.
Install Mesh Along Foundation: You must pay to install a mesh along the foundation of your home. With the help of this mesh and caulking, chipmunks cannot enter your yard easily. An animal control expert can help you in this matter by closing all the entry points through which they gain access into the yard.
Sometimes, it is impossible to get rid of chipmunks by your own even after doing number of efforts. In that case, one must call a professional chipmunk removal company. Some of the animal control services make use of special techniques to remove this kind of infestation. If you are looking for the most reputed wildlife removal company, then you can hire our experts at Hamilton Wildlife.[/vc_column_text][/vc_column][/vc_row]