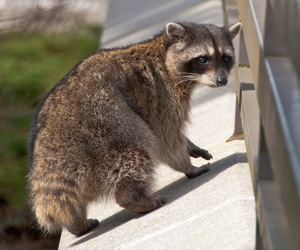 Niagara Falls is a renowned natural wonder of the world and pride of Canada. The scenic beauty and exotic places of Niagara attracts millions of tourists every year. Apart from tourists, many wild animals and birds also get attracted towards the residential and commercial settings of Niagara. Thats why, we Hamilton Wildlife are here providing exceptional wildlife removal and control services in Niagara region.
How Can We Help You?
Hamilton Wildlife provides quality and instant wildlife removal services in Niagara. We are a team of professionals striving to exclude every type of wild animal, bird and rodent from your property. Our services:
We employ experienced professionals who can efficiently exclude wild animals, birds or any other rodent from your property.
For our clients in Niagara, we are available 24/7. So feel free to contact us anytime- midday or midnight.
Our advanced tools and effective play vital role in getting our animal removal jobs done without any hassle and in no time.
Our 'Go-Green Policy' is meant to promote environment friendly products for wild animal removal jobs.
Our Wildlife Removal Services
Hamilton Wildlife is one of the leading wildlife removal company in Niagara. We render removal and control services for the following animals and birds.
Moles Removal: Moles feed on earthworms and other insects living underground. Thus, they usually live underground and for that will dig your lawns or backyards. Our professionals undertake spear trap, scissor trap and many other methods to eliminate the entry of moles into your property.
Birds Removal: Our professionals will help in excluding pigeons, woodpecker, Canada goose and Muscovy duck etc. type of wild animals from your property.
Opossums Removal: They resemble to rats but relates to Kangaroo family. Our professionals will inspect the area, trap the opossums and relocate them.
Bats Extermination: Bats need instant extermination as they create a lot of nuisance. Our professionals start with the inspection and then further exclude them from your premises.
Other Services in Niagara Offered by Hamilton Wildlife
We, at Hamilton Wildlife provide the following services as well:
Skunk Removal
Chipmunks Removal
Porcupine Removal
Mice Removal
We, at Hamilton Wildlife, make sure to permanently exclude the wild animals, birds and rodents from your place.
Our services are highly professional and work in the most humane way possible.