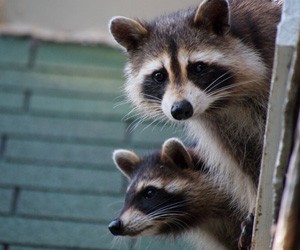 We, at Hamilton Wildlife, have provided our extraordinary wildlife removal services to home as well as business owners since years. Our team has gained great expertise in animal/bird control and removal services, thanks to the extensive time they've spent in the industry. We are a coherent team of professionals working with dedication to ensure Canadians avoid wildlife intrusion dangers.
Why Hamilton Wildlife?
The understanding between the members of our technical team helps us to work for you in an extremely efficient manner.
Advanced equipment, methods and products enable us to offer the best wildlife removal services in least time possible.
Our trained personnel can tackle any animal infestation situation along with the assurance of no future animal intrusion.
Our Mission
Every year, thousands of people and their homes get affected by some sort of intrusion cases because of animals or birds. Living or working with animals like raccoonss and rodents like rats and mice should never be ignored since they have millions of infection causing germs. Ignoring their presence in your attic will makes you prone to infectious lung diseases like Histoplasmosis which is caused by breathing through the fungal spores that grow on the bio-hazardous poop of these animals.
At Hamilton Wildlife, we also work towards the betterment of wild animals. We believe that if deforestation is reduced and natural habitats are preserved, then animals will never look towards urban dwellings for shelter and food.
Some Areas We Serve
Hamilton
Welland
Ancaster
MiltonSt.
Catharines
Niagara Falls
Burlington
Brantford
At Hamilton Wildlife, We Believe in Green
Hamilton Wildlife is proudly a 'Green Animal Control Company' that makes sure all animals that are captured from homes and business parks are released into the wild where they actually belong. Our company does every bit that's in their hand to save these animals and protect them from the aftermath of industrialization. Moreover, any carcasses that are recovered from the site are disposed off in a way so that they don't invite diseases and infections.
Our Services
We provide the following animal removal services:
Raccoons Removal Services
Opossum Removal Services
Rat Removal Services
Bird Removal Services
Bat Removal Services
Mice Removal Services
Mole Removal Services
Porcupine Removal Services
Chipmunk Removal Services
Skunk Removal Services
Rat/Mice Removal Services
The menace of rats/mice in Canadian households and industries has increased exponentially during the last decade. They have become increasingly resistant to rat poisons available in the market and have also turned aggressive in their gnawing activities. Every year the Canadian economy suffers losses worth billions because of the damage done by rats and mice. Apart from that, they also provide shelter to millions of infectious parasites and pests that later make way in homes and workplaces. Our rat and mice removal services are sought commonly because they are extremely effective and unlike other amateur companies promise long term relief too.
Our firm believes in giving best-in-class animal control and removal services to the customers' at the most competitive rates. Our products and methods are innovative and can solve your problem in almost no time.
Call us anytime for a 'Free Quote' regarding our myriad services.