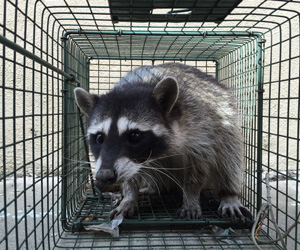 Oakville is the suburban town in Ontario, Canada. Oakville is one of the most bio-diverse areas of Ontario. It has over 185 species of birds, 30 species of reptiles, 29 types of mammals. The residents of Oakville often seek for wildlife management services who can restrict the entry of these wild animals into their premises. However, they sit back relax as they know that they have Hamilton Wildlife to rescue them from wild animal infestation.
What Do We Do?
We, at Hamilton Wildlife render state of the art solutions making sure the animals excluded must not head towards your space again. Our professionals have extensive knowledge about the various species of animals, birds and rodents found in Oakville. Our services include:
Our technicians are skilled, insured and experienced. They strive to provide you effective services for durable results.
Our professionals render round the clock services. So feel free to call our experts anytime in need.
We make sure to implement latest tools and techniques into our job practices for effective and absolute results.
We use only environment friendly products for wildlife management jobs.
Our Wildlife Removal Services
Hamilton Wildlife is one of the leading players of wildlife management industry. We provide removal and control services for the following animals and birds.
Moles Removal: Moles generally live underground and can dig your whole lawn and patio. They generally feed on earthworms and other small insects. Our professionals can effectively trap and relocate moles and make sure they don't get back.
Birds Removal: Birds are difficult to trap and relocate. There are bird repellents and scarecrows used to prevent their entry.
Opossums Removal: They look like big rats and are easy to catch and relocate. Our professionals will trap and send them to a safer place.
Bats Extermination: Bats often create a lot of nuisance. Our professionals inspect the place, the species of bats and then apply the most appropriate method to eliminate them from your space.
Other Services in Oakville Offered by Hamilton Wildlife
We, at Hamilton Wildlife provide the following services as well:
Skunk Removal
Chipmunks Removal
Porcupine Removal
Mice Removal
We, at Hamilton Wildlife, provide comprehensive solutions for wildlife management.
Our professionals make sure that our clients get durable results. We aim to earn your trust only.