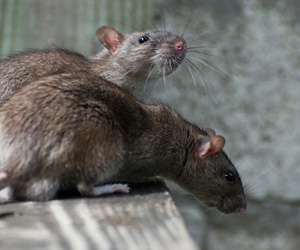 Ancaster is one of the historic communities situated on Niagara Escarpment. Various life forms have been prospering in Ancaster including wildlife animals and rodents. We, at Hamilton Wildlife, offer our exceptional services to the residents of Ancaster to get them rid of wild life animals and birds.
Why Choose Us?
In Ancaster, when its about wild animal removal services, people only rely on Hamilton Wildlife. Its because:
Our wildlife removal professionals provide round-the-clock service allowing them to provide effective and instant animal or rodent control service.
Our skilled technician can carry out any wild animal removal tasks – both minor or severe.
Our company follows 'Go-Green Policy'. Thus, we make sure to add those products to our jobs that are environmental friendly and humane in removing animals.
Advanced animal control tools and products render a big hand in making us one of the best pest exterminators in Ancaster.
Contact Us for Wildlife Removal services in Ancaster.
Our Services
We offer comprehensive wildlife control and removal services around Ancaster. Our services include:
Raccoon Removal: Raccoons consider houses as an excellent habitat. They can find rich food source in garbage cans and dumpsters. They are strong animals that can tear apart your insulation, pipes and other building structures. Our technicians undertake a search operation that includes search, trapping and removal of raccoons.
Bat Removal: Bats form colonies in the attics and chimney. Bat removal is a difficult task. The best way is to seal their colony and seal off the entry points of the home. In severe conditions, our experts also use bat poison for permanent extermination.
Skunk Removal and Control: The best way to remove skunks is to trap and relocate them. Our experts make sure they safely take away the skunks from your home for relocation instead of killing them.
Rat Removal:Rats create a lot of nuisance. You need to seal off the entry points and windows properly to prevent their entry. Our professionals apply numerous techniques as per the severity of infestation including baiting, trapping and use of chemicals.
Other Wild Animal Extermination Services You Can Avail in Ancaster
Birds Removal
Chipmunks Removal
Moles Removal
Porcupine Removal
Hamilton Wildlife has been providing wild animal control and removal services since past many years.
Our advanced and instant services makes us best wildlife removal company in Ancaster.