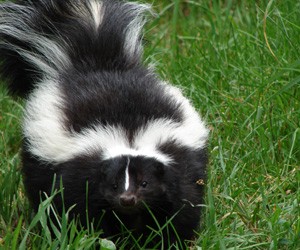 Welland is situated in the middle of Niagara with the Welland Canal. Welland canal plays a vital role in the city's development. It is well known for its attractive parks such as Memorial Park, Merit Island Park etc. The canal and parks bring out great aesthetic appearance of the city but they also render natural habitat to numerous wild animals as well. We, Hamilton Wildlife, is here to prevent the entry of wild animals into your premises rendering quality wildlife removal services across Welland.
At, Hamilton Wildlife, we receive calls from many people within Welland requiring our wild animal extermination services. Our professionals hold the proficiency to drag away those stubborn animals, birds and rodents making their colonies in residential premises.
Why Choose Us?
We are a team of authentic, certified and licensed professionals striving to exclude the entry of wild animals into your spaces – residential or commercial. Our experts are qualified and have undergone professional wild animal removal training. We implement latest tools and practices into our jobs to provide high level services.
Common Wild Animals Found in Welland
Our experts hold extensive knowledge about the wild animals, birds and rodents found in Welland. They hold knowledge about their habitat, life-cycles, and different types of species to help exclude them effectively. Our experts are capable of dragging any type of animal from your premises in no time. The most common animals, birds or rodents we have relocated so far includes:
Mice
Moles
Opossums
Porcupines
Raccoons
Rats
Skunk
Any Many More
What Makes Us the Leader?
We offer high end wildlife control services across Welland. Our team believes in developing its skills with time by implementing advanced tools and products into practices. Our aim is to prevent the entry of those stubborn animals, birds or rodents who tend to develop their colonies in your dwellings. Our services are exceptional because of the following reasons:
Our experienced professionals make sure to carry out effective animal extermination program leaving zero chances of future infestation.
Our employees first undergo a training that makes them understand the different types of animals and their species. It also includes the understanding of different types of techniques required to address different wild animals, birds or rodents.
Our professionals can be availed 24/7- midday or midnight. Our fully equipped technicians can render instant animal removal services in Welland.
Timely extermination of wild animals is crucial as some animals and rodents spread infectious diseases.   In Welland, Hamilton Wildlife offers a wide range of wildlife removal services at the most competitive rates. We strive hard to render 100% customer satisfaction making yours spaces animal-free and worth living.
Contact us for expert wildlife removal services Welland.