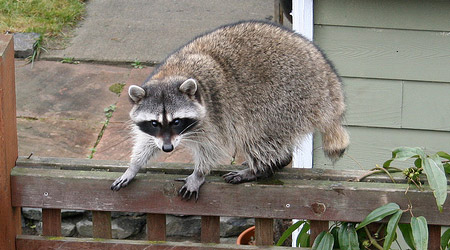 We all love wild animals when we visit a zoo. What if a wild animal visits your home? Yes! It's quite a scary thought but it can be true in no time, then what will you do?
If you have the proper knowledge about it, you will be able to handle the animal well. Think of the situation, when you have no idea as how to deal with it and you are standing one to one with the animal.
Don't worry, we will guide you to protect yourself in such a situation.
Things to avoid during wildlife encounter:-
1. Touching
It makes no sense to touch the animal unless you really want to adopt it. You can't be sure if the animal would be comfortable, when you do so.
The animal can react in an unusual manner and may also hurt you in the process. Also, you may get some disease when contracted, if the animal is infected with some.
2. Removing
Most of the home owners want to remove the animals by themselves. There is no harm in doing so, but one should have complete knowledge about it.
This is just half of the job done as it is equally important to find out the loose entry points and makes sure no other animal can enter again.
3. Feeding
It is a good thing actually to feed the animals, but not the one which is present in your yard. Animals are always looking for food and if you make it so simple for them, they might get dependent on you.
What if they come every day? Do you really want them to turn up every day? Also, they can hurt you while you try to feed them.
4. Cleaning
Wildlife animals carry a lot of diseases and you also can get one of them, if got in contact with. Animal droppings such as urine and feces can be very dangerous for you as these are a host to a number of diseases.
A professional knows exactly how to clean the area without getting infected from these wildlife animals and their droppings.
5. Locking
Don't lock the animal in the attic or any other part of the house. This will only make things worse as the animal will try its best to come out and also create a lot of damage while doing so.
This is only going to increase your repair costs, apart from wasting time and energy.
There are a lot of ways to deal with wildlife animal present in your home but it's always good to call professionals when it comes to animals. Whether you want to hire us for any service or just want some useful information, our team would be happy to help you.