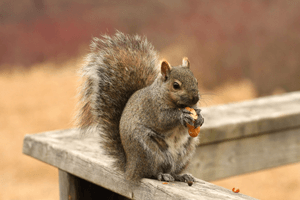 is there a raccoon in your attic? Squirrels bothering you? Or any other wild animal troubling you. For all your wildlife related issues, professional wildlife animal control service in Hamilton is an effective and lasting solution. It is essential to prevent the wildlife from your property as soon as possible, before they cause any damage to your property or pose any serious health hazard. Animal control Hamilton services are committed to providing you a comfortable environment for your family to live in.
Why Hire Professionals
Health Risks: Some of the wildlife animals carry harmful diseases and bacteria that can lead to some serious illnesses. Raccoons are known to carry a wide range of disease and infections. Skunks are the carrier of rabies. Many other pests such as rats and mice can contaminate food and cause allergic reactions and other injuries.
Professional Training: The best part of hiring a professional animal removal service is that they have the ability to eliminate various types of infestations. They are qualified and trained to identify the type of pest infestations and implement the right course of action to prevent the wildlife in a timely and safely manner.
Identifying the source: Professionals not just focus on the prevention of the wildlife, rather they target the source of the problem. Remember, only removal of the animal is not important, you need to prevent the source in order to prevent all the potential chances of future infestation. Professional animal removal services will be able to find the source behind the infestations and act accordingly to avoid future infestations.
Time: If you want to reduce the risk of more infestation and minimize the property damage, then make sure you deal with your pest infestation problem as soon as it arises. It is advised to call in professional animal removal services, instead of dealing with them on your own. Professionals have the special tools and resources required to meet your needs. They can perform the task timely and safely without harming your property and the animal.
Avoiding damage: When it comes to animal prevention, only a professional can perform the task adroitly. Animals can cause immense damage to your property and belongings such as carpets, foundations, floors, furniture, walls and other property. Professionals will not only eliminate the animal from your premises, but will also save you the property repair cost.
All in all, in order to get the most effective and efficient solution, prevent property damage and avoid health risks it is ideal to contact professional services for animal removal job in Hamilton. If you are looking for professional and reliable animal removal company in Hamilton, contact Hamilton Wildlife. We have the tools and resources to eliminate any kind of animal from your property efficiently.